RTR - Banners - Promotions
Payment options available, register with the link below.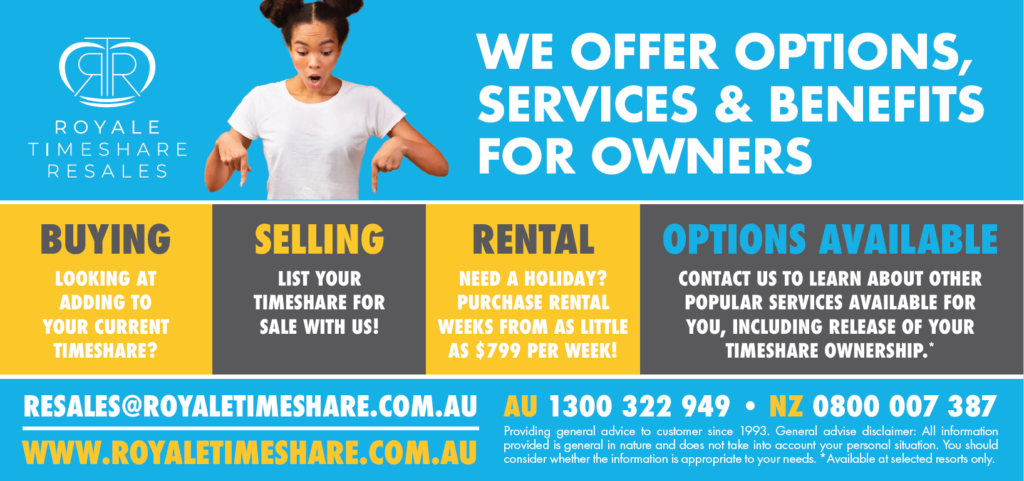 LEVY TIME! That's right, for many of you it's levy payment time over the next few months. If you still love & use your time, Great! We have timeshare available for you to purchase. However, if you are looking for a solution to transition away from your timeshare, WE HAVE OPTIONS. You can Contact Us today to discuss your options.
Royale Timeshare Resales is an experienced licensed resale operator. Feel free to get in touch with us if you have any questions, it doesn't cost anything to have a chat and we would be more than happy to assist you with any enquiries.
Terms & Conditions apply. Pricing is from, and subject to stock availability.